No sleepless nights with MM50
Jamie Foyster, owner of Sportsturf Management, has revealed that he has been sleeping that little bit easier since using MM50 grass seed.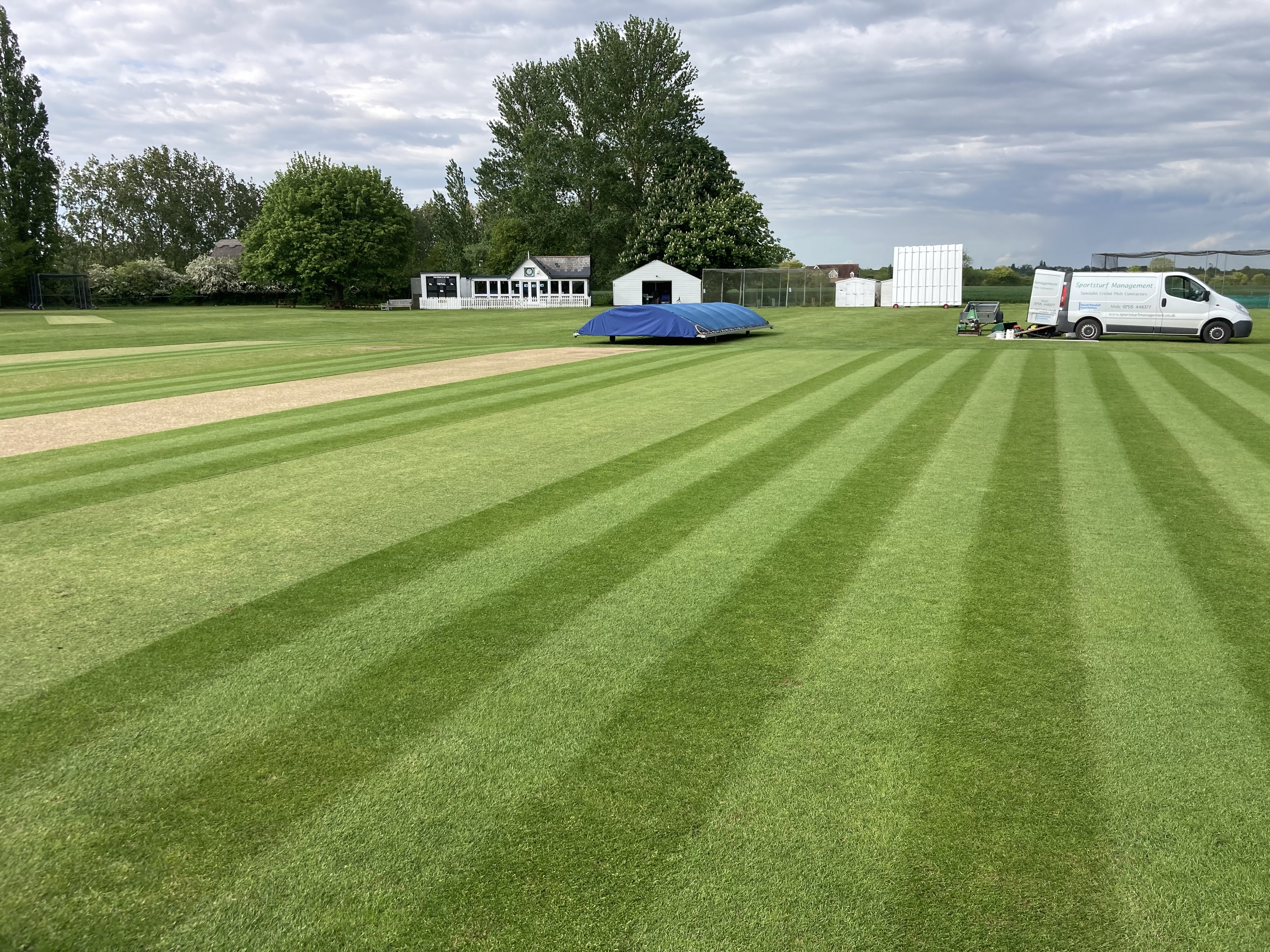 Jamie began maintaining cricket pitches at the age of fifteen and has done so his whole life. In the early years it started as a hobby but in 2012 he acquired Sportsturf Management and has worked full-time on cricket pitches ever since.
Sportsturf Management currently provides all year-round pitch management for four clubs as well as carrying out end of season renovations for approximately twelve more. When Jamie is not providing first class management, installation, and repair of cricket pitches, he somehow finds time to be the Chairman of the Essex County Groundsman Association.
Jamie first turned to MM50 ten years ago after trialling various brands of seed. It was the seed which impressed him the most and he has used it ever since.
MM50 possesses exceptional shoot density along with tolerance to close mowing making it particularly suitable for cricket squares. This superior mix contains the perennial ryegrass cultivars, Singapore, Venice, Alison and Malibu, which are renowned for providing a great sward for cricket use. Singapore is a fantastic cultivar for cricket partly due to its ability to recover from play and wear very quickly meaning that wickets can be back in play quicker after use.
"We use MM50 across all of the grounds we look after," said Jamie. "For the end of season work we will generally overseed every square - and then during the season, there might be a few ends which need topping up a little bit just to thicken them out. We might also use it later in the season to get the grass back in the foot holes to repair them and level them off.
"In terms of the grass plant the MM50 produces, you get very good root depth and density, which gives it its brilliant wear tolerance. I have one pitch where they had six days of cricket and between the five-foot markers, the important bit in the middle of the pitch, it was still good grass coverage. This shows you how strong the plant is and that's what you want, because sometimes the weather dictates that you must use a pitch more than you want to."
MM50 is also treated with HEADSTART® GOLD – a unique seaweed-based seed treatment which helps to ensure rapid and even germination. This tried and tested grass seed treatment helps the seed get off to the best possible start – making it ideal to use in the less than favourable conditions that can sometimes be found on cricket pitches during renovations.
"When there is rain, I can get MM seed up to about an inch within a week and that is without a germination sheet or a pre-seed fertiliser," continued Jamie. "MM50 germinates really quickly, and you don't have any sleepless nights.
"We also get great customer service which helps, and Matt Gresty (MM Sales and Brand Manager) is so down to earth. I'm a small customer that doesn't compare with some of the massive sites that use MM seed, but Matt often calls me to find out how everything is going and is always quick to offer his advice."
For further information, please contact MM Sports Seed on 01386 791102 or visit the company's website www.mm-seeds.co.uk.